Last weekend Gaylin (Ry's mom) and Boyd had Ryan and me over for dinner. It was really nice to visit with them. After we went to Ogden Center and looked at the Christmas lights. It was a lot of fun!!!! One of my favorite characters was there and so we got a picture with him :)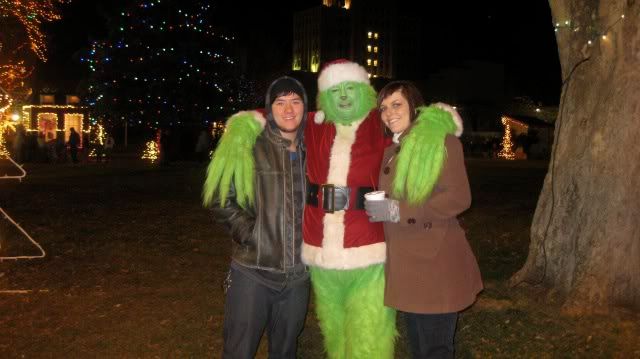 My coat is really pushing maximum capacity!
Man I love this kid...He makes me so happy !!!